Want gorgeous glutes? Try this Brazilian butt-lifting workout.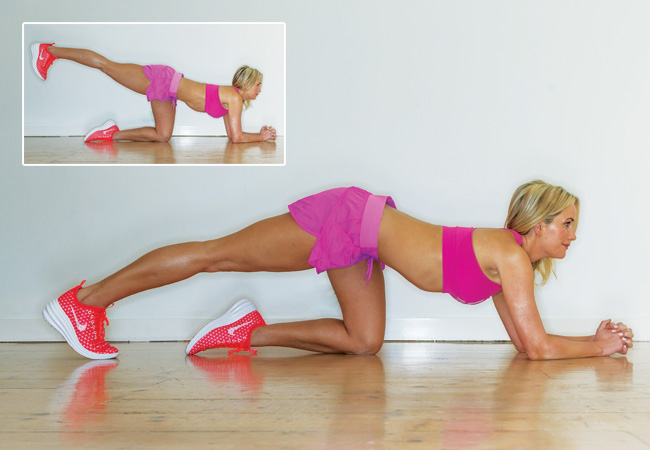 The, er, bottom line is a combo of moves that target your entire butt – not just your gluteus maximus
You also need to home in on your gluteus medius and minimus to truly defy gravity. Part B is geared to framing your derriere by minimising surrounding body fat. (There's no point having rock-hard glutes if they're hidden.) Which is where the cardio and clean eating come in. Incline walking and running, stepping machine work and bike interval sessions are great ways to simultaneously burn calories and, therefore, body fat and further steel your glutes.
Exercise 1: Heel sky raise
What it does: This exercise will give your butt shape and firmness.
How to do it: Start on your knees and elbows. From here, put one leg out straight and flex your foot. Focus on lifting this leg from your butt (leg must stay straight or you are not using your butt). Slowly raise your leg from the ground until it's in line with your body and lower back to the ground.
Do it right: Perform this slowly, pausing at the top of each repetition. This is a small and controlled movement. If you raise too high you will use your back muscle instead of your butt. To really make it work, keep the height range between the ground and your torso.