Over the years, the practice of yoga is said to have become a lot more popular than ever before. It's believed that the peace, tranquillity, and relaxation that every yoga session can give has made it a mainstay in many social circles of today. There are also many individuals who decide to take yoga classes to address their longing to have a gentle form of stretching and exercise.
If you've long been a devout yoga follower and practitioner, perhaps you'd like to level things up a bit. Have you ever dreamt of owning a studio and being a certified yoga instructor?
Achieving that dream is easy as you can take professional teacher training from different yoga teachers training schools like Blooming Lotus Yoga and the like to earn your certificate. Form your knowledge and harness your skills in yoga in one of the places best known for it: Bali, Indonesia.
This article details four main compelling reasons why you should sign up for a yoga teacher training program and set off on an unforgettable journey in the beautiful Indonesian island paradise.
The Island Of The Gods Is The Best Place To Master Yoga
Bali is aptly named by tourism sites all over the world as 'The Island Of The Gods.' It earned this name most rightfully so with the thousands of temples and hundreds of figures of gods present almost everywhere you go on the island. The local Balinese people respect them as a part of their culture, tradition, and religious beliefs.
However, do note that yoga is not all about religion alone. Once you set foot on the island, you'll find that its way of life is perfectly suited for the same lifestyle to set the perfect backdrop before you start off your yoga training.
For instance, the food in Bali is great! And, a lot of them are tasty options for a vegan diet, which is also a part of the yoga philosophy. Then, think about the hundreds of Balinese spas that you can go to. They all form part of the relaxation and quiet time that yoga is supposed to give – and what better way to establish that, than through the place that considers the teachings of yoga as a part of its culture.
There Are So Many Local Knowledgeable Lecturers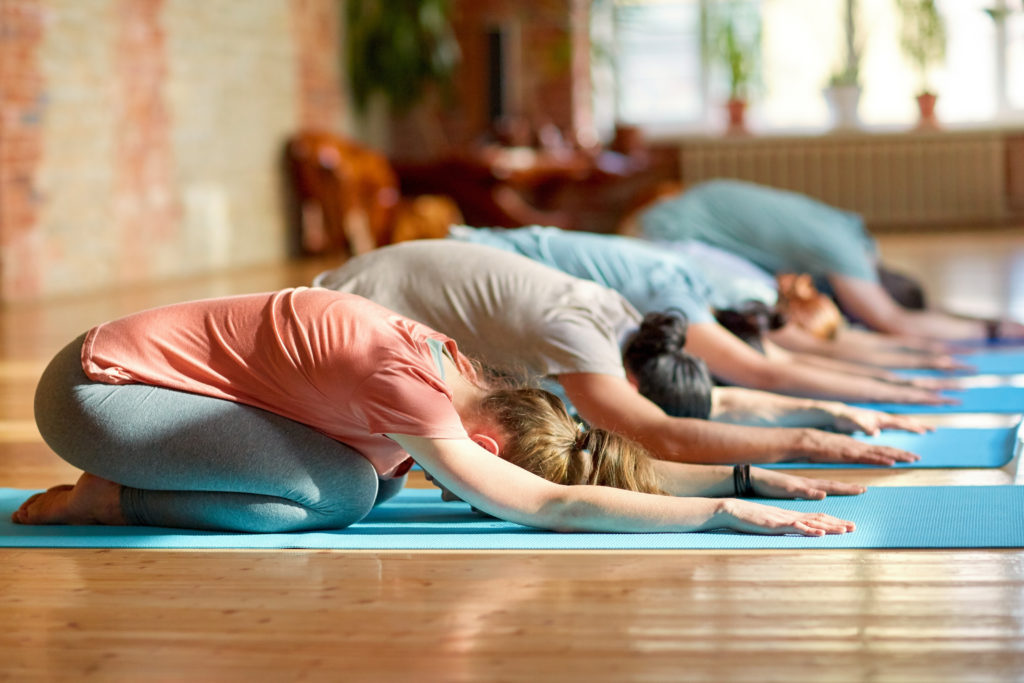 The instructors in many Balinese yoga teacher training programs are experienced in their field. It's said that they've mastered the art of yoga and have made it an integral part of their daily way of life. If you want to give yourself a good grip and foundation on different yoga philosophies and concepts, there's no better way to give yourself that than through seeking help from expert teachers based in Bali.
In several local yoga teacher training facilities, you can have professors who enable you to learn concepts in the best manner of teaching possible. They're gentle, yet objective, so that every mistake you make along the way is also corrected before completing your certification training course.
The Scenery Is The Perfect Complement To Yoga
Enjoy and appreciate the peace and quiet that yoga sessions can bring in your life while you're in Bali. You're free from all the nuisances of everyday life and you can entirely focus on learning the ways of yoga while undergoing a teacher training program on the island. It can also help you to focus on life, and be mindful and present – putting a whole new perspective on your way of life that's beyond just learning about the craft.
The secluded mountains and rice paddies in Ubud, luxury and peace in Seminyak, or the hippy beaches in Canggu, all work together to give you the full serene yoga experience while you're on the Balinese island.
The Accommodations Are Great
Whatever type of accommodation you prefer in Bali, there's definitely an option for you. Most tourist establishments present are high quality, relaxing, and well within your budget. This means that you can give yourself a relaxing stay during the weeks or months that you spend completing your yoga teaching certification, without necessarily blowing a hole out of your savings.
Typically, Balinese accommodations may range anywhere from private villas in the mountains and rice paddies, city apartments or room rentals, to beachside resorts – really whatever it is that you like. You can stretch your body and enjoy yoga, with the peaceful scenery and gentle lifestyle that the island life exudes.
For those from Australia, the travel may also be cheaper as many airline carriers offer different fare promos for Bali-bound passengers all year round. You don't have to break the bank to live a comfortable lifestyle while adjusting to your new Indonesian island life.
Conclusion
Perhaps you've always been previously thinking about undergoing yoga teacher training in Bali but the thought of your uprooting your life for a few weeks or so is preventing you to make your move.  But you may not have set it aside anymore.
Luckily for Australians, however, the Indonesian island of Bali is quite close by, so the trip won't be that daunting and far. More than just learning about yoga from trained experts, you can also discover more about your life, and give yourself that 'Eat, Pray, Love' experience to refresh your life before returning home with a yoga teacher certification. You can gain a better outlook on life through your experiences with the charming way of Balinese life you can experience first-hand.